Explore a Life of Luxury at Vertis Green Hills
At Vertis Green Hills, a luxurious lifestyle awaits those looking for apartments for rent in Nashville. In addition to upscale amenities and chic living spaces, anyone who lives at Vertis apartments will have access to countless businesses, restaurants, and stores in the popular Green Hills neighborhood, all within walking distance! To learn how to enjoy the many aspects and perks that make Vertis unique for all, check out our posts below.
If you're exploring places to rent in Nashville, Tennessee, be sure to add Vertis Green Hills to your list. To learn more about Vertis apartments or to schedule your private tour, call 615-903-2218 today!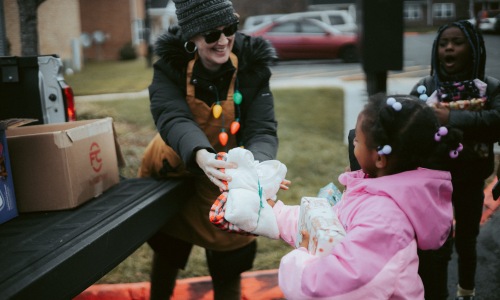 How to Spread Holiday Cheer at Vertis Green Hills
November 2023
The holiday season is here! This is a time for joy, gratitude, and giving back to our local community. How can you serve your neighbors and greater community during this time of generosity and good will? Here are a few groups and organizations that would welcome your time, or your contributions, before the end of the year.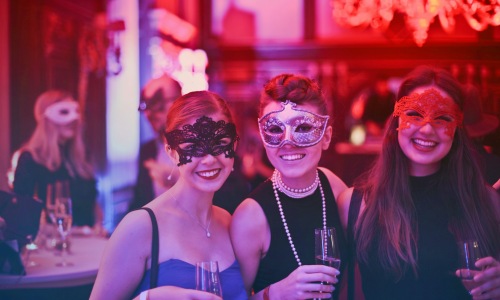 Halloween Happenings Near Vertis Green Hills
October 2023
With October in mid-swing, there's no doubt that spooky season is here! If you're looking for apartments in Nashville that place you close to several Halloween festivities and chilling events, keep reading to see a full line up of themed activities where you will find tricks and treats.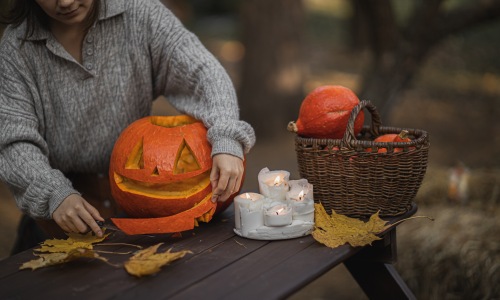 Vertis Green Hills Fall Favorites
October 2023
As temperatures start to drop and the leaves prepare to change, Nashville has plenty of local activities and attractions to put you in the autumn mood. From traditional fall festivities to spooky soirees, residents at Vertis Green Hills never want for seasonal entertainment.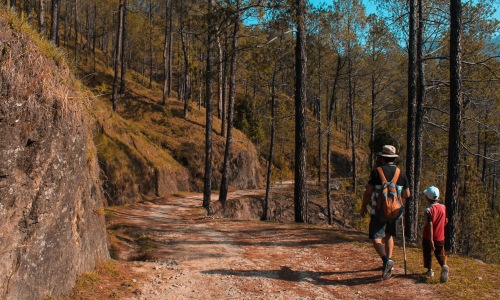 Exploring the Great Outdoors Around Music City
September 2023
As Vertis Green Hills is situated in Nashville's desirable Green Hills neighborhood on the edge of the city, it's not surprising that spending time outdoors is easy and enjoyable for residents of this luxury apartment home community.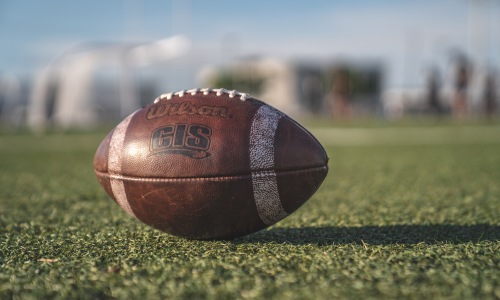 Kicking off Football Season in Nashville, Tennessee
September 2023
September means football season has kicked off! As Vertis Green Hills is conveniently located just outside downtown Nashville, residents of this luxury apartment home community have various options to catch college and professional football teams hit the field every weekend.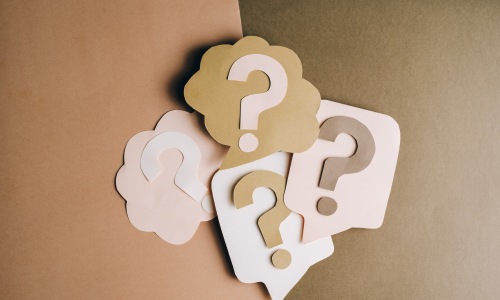 Vertis Green Hills FAQs
When looking for apartments for rent in Nashville, you might have questions that come to mind after a great tour or might not realize are important when it comes to finding the perfect place to live. See some of the frequently asked questions (and their answers) our leasing team receive from future residents of Vertis Green Hills.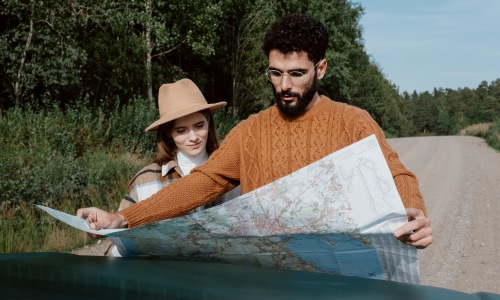 Three Unforgettable Day Trip Destinations Outside Music City
There's no end to the list of things to do and see in Nashville, Tennessee. But sometimes a weekend getaway or daytrip can be a great way to get out of town and get reenergized without spending a lot of time traveling. Discover a selection of Middle Tennessee and out-of-state destinations less than two hours from Vertis Green Hills to add to your list of road trip stops.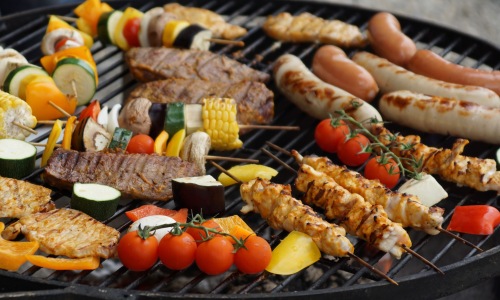 Chillin' and Grillin' at Vertis Green Hills
As burgers and brats are summertime culinary staples, a friendly BBQ can be a great opportunity to host friends and loved ones or to meet your neighbors. Thankfully, Vertis Green Hills is outfitted with a quality outdoor kitchen, including grills, on its 11th floor rooftop deck, offering residents and their guests a unique, stunning view to enjoy their al fresco happenings. Here are a few suggestions on how Vertis Green Hills residents can make the most of this luxury rental residence community's outdoor amenities for a fun barbecue.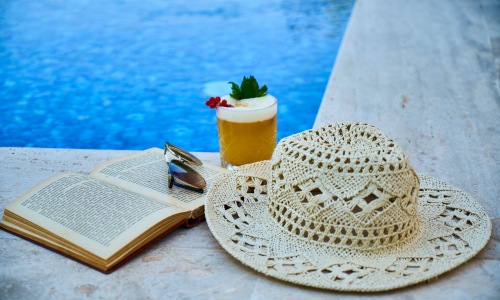 How to Level Up Your Summer Reading Game
If you're looking to ramp up your reading game, let this summer be your season of romance, mystery, or non-fiction tales as you go through your to-read pile. Thanks to Vertis Green Hills' prime location in a quiet neighborhood near several shops, services, and restaurants, residents have great options from where they can procure their next read. And where better to enjoy your new novel than by Vertis' 11th floor rooftop pool, one of the resident lounges, in in the comfort of your new, spacious home?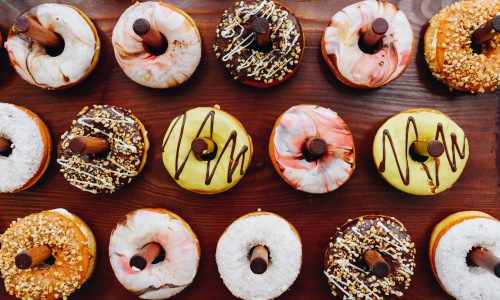 Go Nuts for Donuts!
It certainly is a joy when you can start your day with a rejuvenating cup of coffee and a morning sweet treat. In addition to the impressive collection of restaurants, shops, and businesses within walking distance of Vertis Green Hills, this community is within an easy walk and short drive from several unique and notable doughnut shops that residents will enjoy time and time again.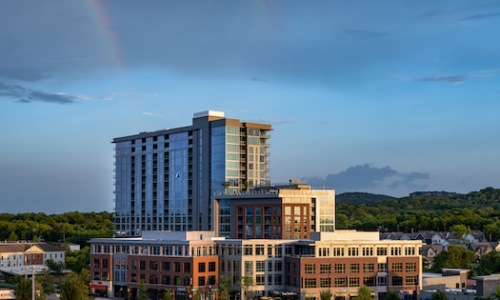 Welcome to Green Hills
There are many benefits that come with residing in one of Vertis Green Hills' spacious apartment homes. And while the community's high-end designs and finishes, robust collection of amenities, and variety of rental residences are all noteworthy, the community's prime location in Nashville's Green Hills neighborhood helps Vertis apartments stand out as one of the best residential options in Music City.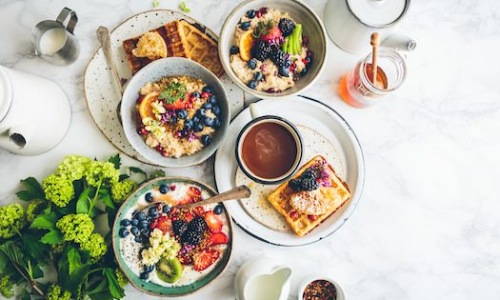 Brunchin' Love at Vertis Green Hills
Imagine—you wake up on Saturday or Sunday morning and step out your front door and never have to get in your car to go enjoy a delicious brunch. If you're looking for apartments for rent in Nashville where walkability to great brunch spots, as well as several grocery stores, shops, and services, doesn't require you to be in the middle of downtown, then Vertis Green Hills, which has a Walk Score of 77, has the perfect setup for you. Learn how Vertis residents can make brunch a part of their regular weekend routine.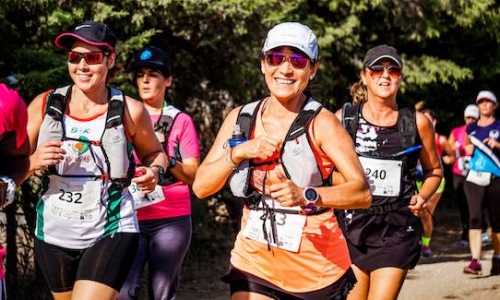 From Treadmill to Track: Training for a 5K at Vertis Green Hills
Whether you're a first-time runner or a regular racer, life at Vertis Green Hills offers residents all the resources to train for an upcoming 5K run. If you are looking for places to rent in Nashville, Tennessee and are interested in starting your running journey, or are looking for a community that encourages and emphasizes health and wellness, learn how Vertis Green Hills can keep you on the track to finish your 5K.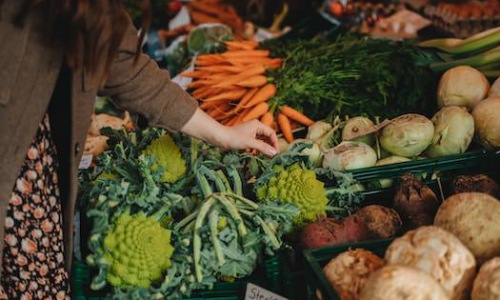 Fresh Finds at Local Farmers' Markets
Is there an outing more charming than a Saturday morning perusing heaps of fresh produce at a local farmers' market? Anyone looking for luxury apartments in Nashville that not only puts you near a few markets but also provides an excellent space to cook wholesome dishes for yourself or company, read more to see how Vertis Green Hills ticks both boxes and more.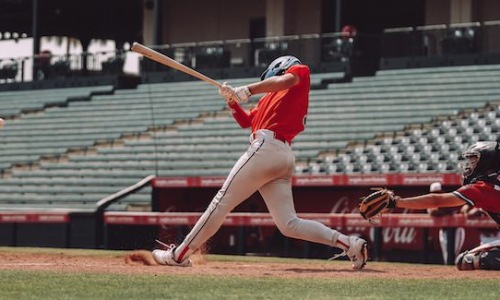 Time to Take Yourself Out to the Ball Game
As the temperatures rise, and we start to step outdoors more often, there is one national pastime that gives the perfect opportunity to enjoy the warmth of spring and the heat of summer. That's right, it's baseball season! And while Music City isn't home to an MLB team (for now), the Nashville Sounds, a Triple-A Affiliate minor league team of the Milwaukee Brewers, offers a full season of baseball, with plenty of opportunities for Vertis Green Hills residents to take themselves out to the ballgame.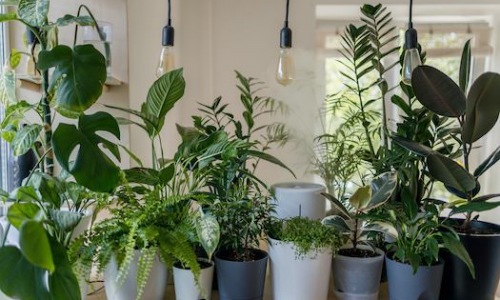 Develop Your Green Thumb at Home at Vertis Green Hills
With the first day of spring approaching on March 20, you might be preparing for a springtime refresh. If you are wanting to bring more nature to your home, there are countless flora and fauna to incorporate into your décor. Thanks to the spacious one- and two-bedroom options, Vertis Green Hills residents will always have plenty of space to house their indoor gardens. See a few recommendations of perennial plants that will thrive in your new home year- round, as well as where to source them.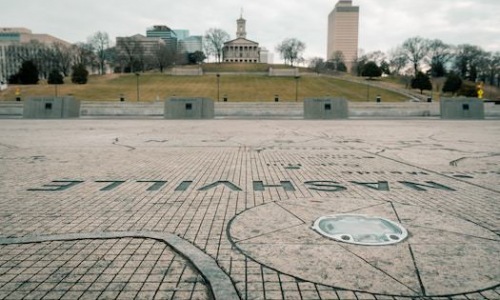 Historic Sites to See Near Vertis Green Hills
Renowned for its rich music history, Nashville also serves as home to many other notable locales with interesting backgrounds dating back to various points in history. Those looking for apartments for rent in Nashville will enjoy Vertis Green Hills' proximity to a variety of sites worth exploring as residents get to know their hometown.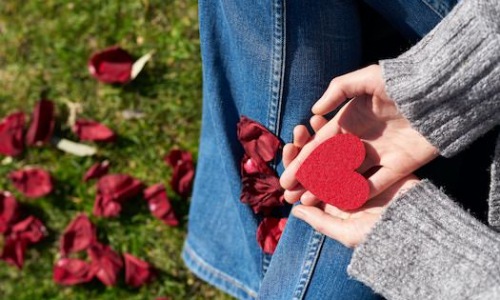 From Galentine's to Valentine's
February 14 is a day to celebrate love. Whether it's love for yourself, friends, family, or a significant other, Vertis Green Hills' location in the heart of Nashville's Green Hills neighborhood puts residents in the perfect position to treat themselves or others for this love-filled holiday.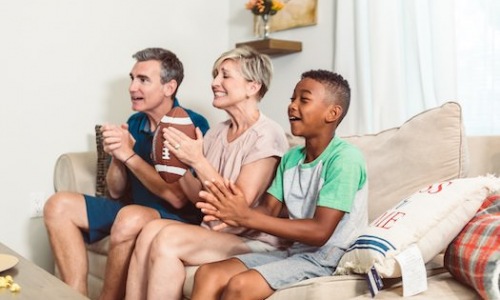 Celebrate the Big Game
It's almost time for the big game! If you don't already have plans to watch the biggest football showdown of the season February 12, here is a list of suggestions for ways to cheer on your team, or just enjoy the last bit of football before the season officially comes to an end. Regardless of who you're rooting for, there are plenty of ways to enjoy the big game in and around Vertis Green Hills.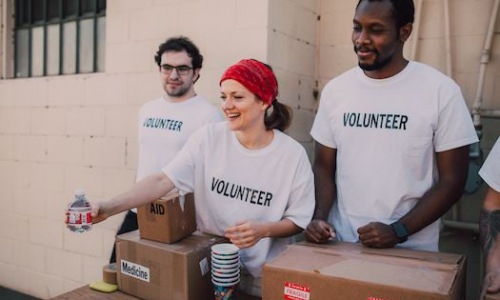 The Volunteer State of Mind
With the new year well under way, it might seem too late to add another resolution to tackle in 2023. However, it is never too late to find time to give back your community. Starting off the year on the right foot can go beyond improving your health and wellness routines or trying a new hobby. Anyone looking for apartments for rent in Nashville will be interested in Vertis Green Hills' central location, making it an ideal place to venture out into Music City to discover volunteer and donation opportunities. Additionally, as a Southern Land Company (SLC) community, Vertis Green Hills reflects SLC's commitment to giving back to the greater communities in which we build one of our one-of-a-kind, extraordinary apartment home and single-family communities.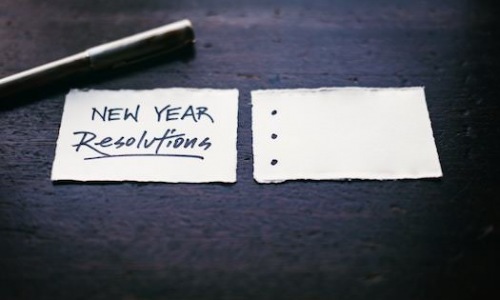 Be Ready for 2023 with These Resolutions
New year, new you, right? Those that live at Vertis Green Hills can find most of the tools needed to keep their new year's resolutions within the luxury community, or within the Green Hills neighborhood. Rather than wait until January 1 to throw together some resolutions, here are a few suggestions that residents can easily maintain all year long thanks to the many features and amenities offered at Vertis apartments.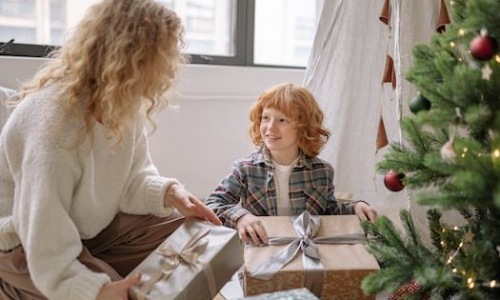 Gifting Local Goods from Music City
One of the joys of the holiday season is the opportunity to gift friends and loved ones with items and experiences that are special and unique, like local wares and experiences. Vertis Green Hills' prime location close to the heart of Music City allows residents to easily venture out and retrieve iconic Nashville goods that make for delightfully surprising gifts to unwrap this season.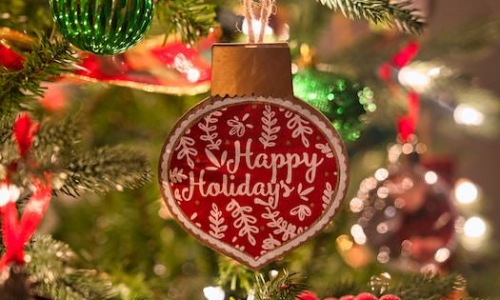 Celebrating the Holiday Season at Vertis Green Hills
It's the holiday season in Music City. We love the holidays, and work hard to ensure that Vertis Green Hills residents and visitors are immersed in the sights, sounds, and smells of this merry time of year. From the 34-foot-tree stationed in front of Char and True Food Kitchen, to the vibrant décor on display throughout the building, to the specialty scents that waft through the lobbies of the commercial and residential buildings, it's hard not to have a smile on your face at Vertis apartments. And with all the joy and festivities that come with this time of year there are plenty of ways for residents of Vertis Green Hills to get into the spirit of the season.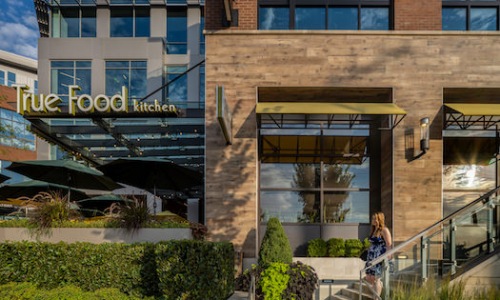 Three Reasons to Be Grateful to Call Vertis Green Hills Home
While turkey and pie might be the first things that come to mind when thinking about November, this month is also a great time to reflect on the many things for which you are grateful. And those looking for apartments for rent in Nashville will have so much to be thankful for once they decide to make Vertis Green Hills their new home.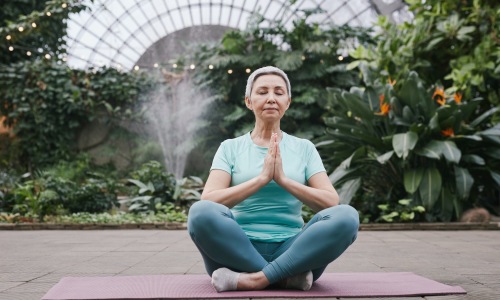 Putting the Spotlight on Health and Wellness
Most apartment home communities offer fitness centers to encourage residents to maintain a healthy lifestyle. And while Vertis Green Hills features a state-of-the-art fitness center, rooftop yoga deck, and in-person exercise classes, it is also a community that views health and wellness as more than an exercise routine and better diet. Thanks to the innovative mind of Southern Land Company's (SLC) director of health and wellness Jennifer Rothe, as well as the full force of SLC's experience and engagement team, the Vertis apartments' onsite team offers a unique lineup of events and services available to residents who embrace health and wellness in their routine or wish to get started on their journey toward personal betterment.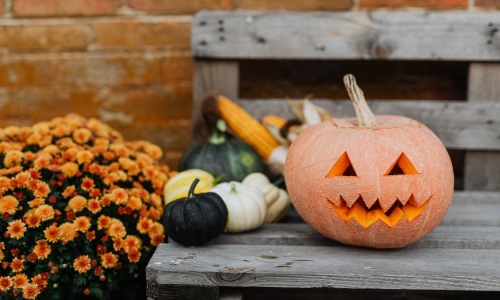 Life at Vertis Green Hills is All Treats, No Tricks
October is in full swing. Those with a penchant for the enchanted and superstitious will appreciate the many opportunities to celebrate Halloween in and around Vertis Green Hills. If you are searching for luxury apartments for rent in Nashville, Tennessee, Vertis apartments features more than just spacious rental residences, top-tier amenities, and excellent resident engagement, particularly if you enjoy getting into the spooky spirit every October.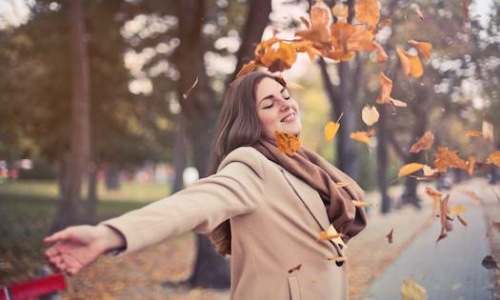 How Vertis Green Hills Residents Can Enjoy Fall
With the start of autumn, we look forward to temperatures dropping and the leaves starting their annual chromatic transition. And for those seeking apartments for rent in Nashville, Vertis Green Hills puts residents in an ideal situation to easily enjoy numerous seasonal activities throughout Music City and Middle Tennessee.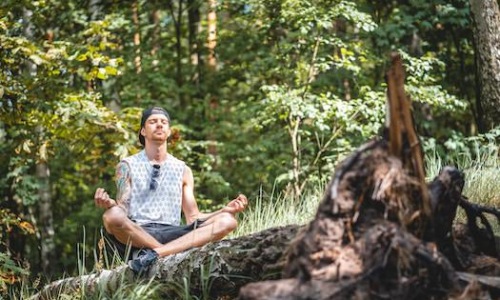 Treat Yourself for National Self-Care Awareness Month at Vertis Green Hills
According to the National Institute of Mental Health, there are many ways to perform self-care, ranging from regular exercise to prioritizing sleep to nurturing connections with others. Life at Vertis Green Hills equips residents with several world-class amenities and nearby businesses that can help them observe National Self-Care Awareness Month this September.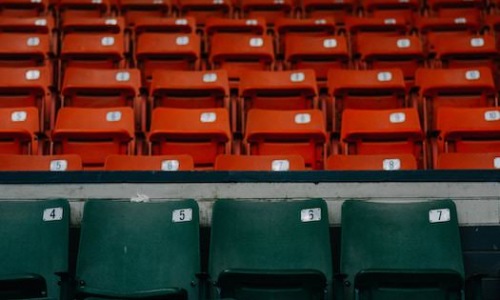 How to Root, Root, Root for the Home Team(s) at Vertis Green Hills
While baseball might be the national pastime, it is not the only major sporting event that puts fans nationwide in a frenzy. Thankfully, residents at Vertis Green Hills apartments near downtown Nashville are never wanting for live sporting events for teams to root for throughout the many sporting seasons year-round.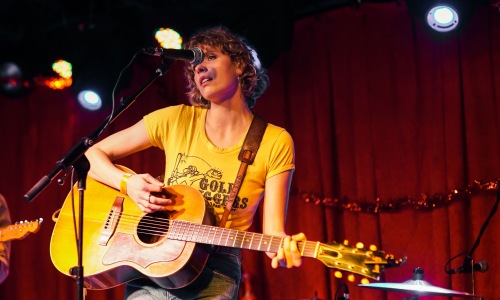 Where to Enjoy the Sweet Sounds of Music City
Nashville is referred to as Music City for several reasons, with the first dating back to the 1800s when the Fisk Jubilee singers from Nashville's Fisk University impressed Queen Victoria so much that she said they must be from a "city of music." When radio station WSM's Grand Ole Opry program gained popularity in the 1920s, the "Music City" nickname was solidified, and it has only been strengthened over the last century, as Nashville has been the birthplace and incubator of many successful musical artists' careers, especially in the country music genre.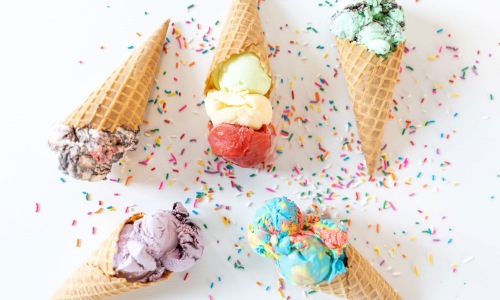 Living the Sweet Life at Vertis Green Hills During National Ice Cream Month
What's summer without a scoop or two of ice cream to sweeten the season and beat the heat? When looking for places to rent in Nashville, Tennessee, it's great to be in close proximity unique ice cream venues as well as locations that sell classic favorites. As July is National Ice Cream Month, learn how residents at Vertis Green Hills can satisfy their sweet tooth in the summertime.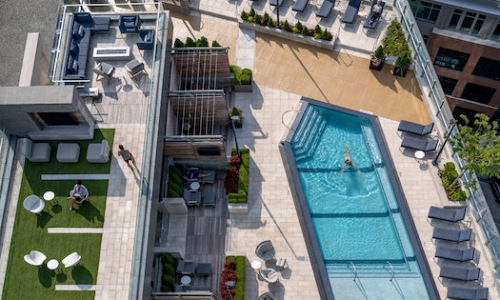 Beat the Heat at Vertis Green Hills
With summer in full swing, those looking for places to rent in Nashville, Tennessee will be looking for residences that offer many ways to enjoy particularly hot days. Life at Vertis Green Hills includes many amenities and avenues to help beat the heat during a Middle Tennessee summer.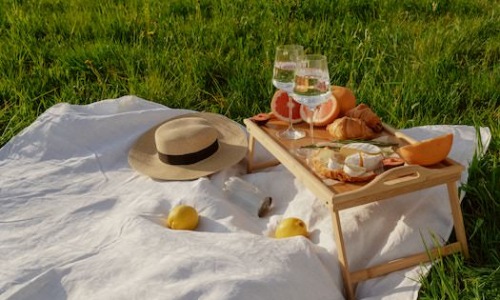 It's Picnic Season at Vertis Green Hills
Warmer weather might have you sprinting for the pool or finding a nearby patio to soak up the sun and sip on a refreshing drink. While residents at Vertis Green Hills have easy access to both activities (and more), anyone looking for apartments for rent in Nashville will be pleasantly surprised to discover many other pastimes that can be enjoyed while calling Vertis apartments home. With National Picnic Day approaching on June 18, learn how those looking for places to rent in Nashville, Tennessee can enjoy the beloved summertime picnic tradition.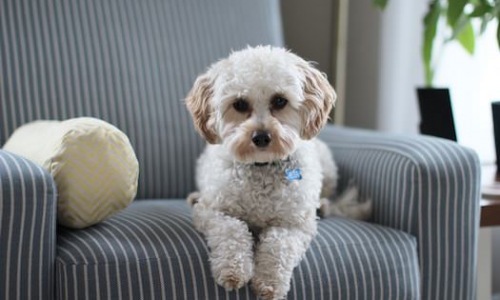 A Home for You and Your Furry Friend
Life at Vertis Green Hills is well-suited for pet owners searching for apartments for rent in Nashville. Whether you have a pup pal or cat companion, Vertis apartments and the many amenities within the building and in the surrounding neighborhood pamper both residents and their furry friends. Here are a few tips on how to give your pet a comfortable life at Vertis apartments.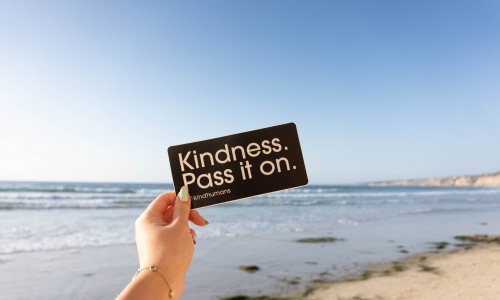 Do Something Good for Your Neighbor
Vertis Green Hills is not simply a community made up of luxury apartment homes, restaurants, and retail; it's a community comprised of families and individuals that form connections and neighborly relationships. As May 16 is National Do Something Good for Your Neighbor Day, here a few acts of kindness Vertis residents can perform to show their appreciation for their neighbors and even the greater community.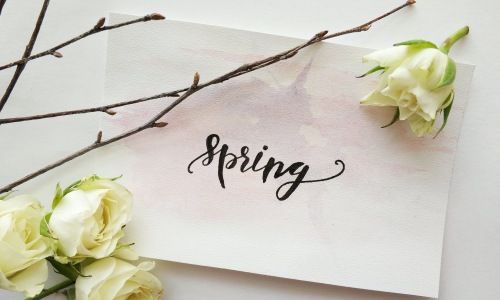 Welcoming Spring at Vertis Green Hills
Spring has finally sprung, and there are so many ways to celebrate the season in Green Hills. Those looking for apartments for rent in Nashville will be interested to discover how residents of Vertis Green Hills can get the most out of the pleasant weather and fresh foliage that comes with the arrival of spring.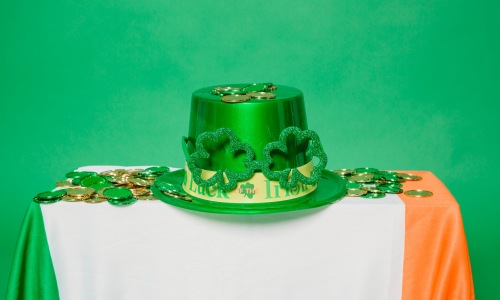 Celebrate the Luck o' the Irish in Green Hills
Did you know Nashville was founded by Irishmen John Donelson and James Robertson? That means Vertis Green Hills residents have plenty of excuses to don green and celebrate the luck o' the Irish this St. Patrick's Day, March 17. From local festivities and community events to throwing their own parties, we have some suggestions for how Vertis residents can celebrate St. Patrick's Day.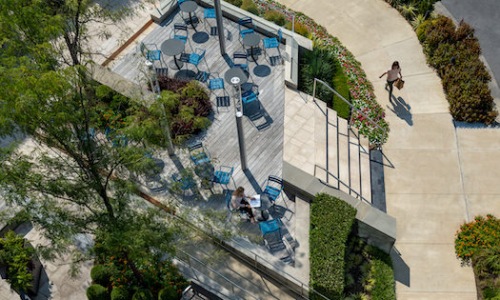 Nurturing a Love for Nature at Vertis Green Hills
While the countdown to April showers and May flowers still has plenty of time left on its clock, National Floral Design Day on February 28 seems the perfect excuse to infuse your living space with a beautifully arranged bouquet or to appreciate the late winter blooms. Anyone looking for apartments for rent in Nashville will discover many reasons to enjoy the natural aspects incorporated into this luxury community.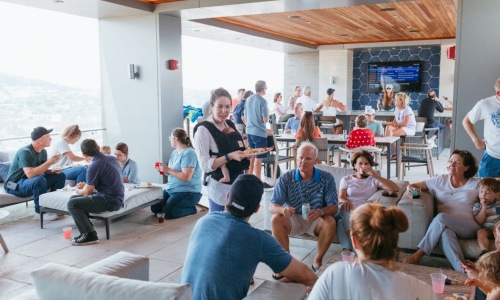 FALL IN LOVE WITH WHERE YOU LIVE IN GREEN HILLS
Pat Benatar sang it best—love is a battlefield. But finding a home you love shouldn't be. Anyone searching for apartments for rent in Nashville will discover unmatched service, upscale amenities, and a place to build a community at Vertis Green Hills. So, as Tina Turner puts it, what's LOVE got to do with it?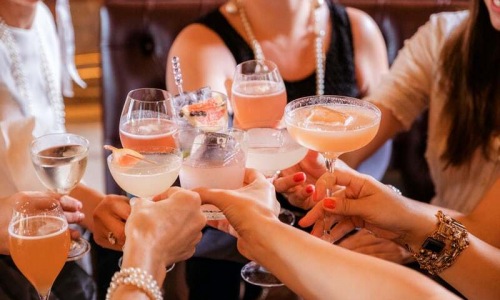 WARMING UP THIS WINTER WITH SPIRITED COCKTAILS IN GREEN HILLS
Whether looking for a local haunt with classic cocktails or a unique venue with seasonally inspired spirits, anyone searching for apartments for rent in Nashville will appreciate the walkability from Vertis Green Hills to a number of restaurants and bars where they can find craft cocktails, local brews, and glasses of red or white perfect to combat the winter blues.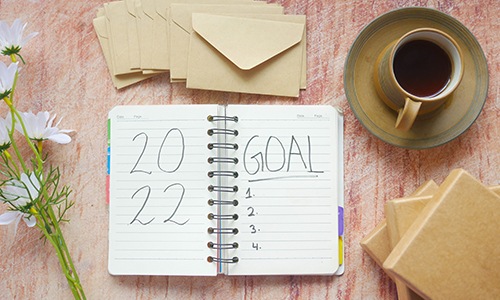 TRANSFORM NEW YEAR'S RESOLUTIONS INTO RITUALS AT VERTIS GREEN HILLS
The new year marks the season of motivational mantras, renewed health and wellness challenges, and revisited life goals. No matter how many January 1s have come and gone, it's never too late to learn how to turn New Year's resolutions into yearlong rituals. Those looking for apartments for rent in Nashville will admire the numerous luxury amenities at Vertis Green Hills and its bustling neighborhood, which lend a helping hand to those wishing to stick to their 2022 goals.